If you're an adventurer looking to experience the wild side of nature, then you've definitely got both India and Africa on your bucket list. India and Africa are the two countries that make rather the twin-best choices for safaris. In this article, we will be briefly discussing all you need to know about a safari in these two most-coveted wildlife destinations. 
Well, what image does the term safari evoke in your mind? Getting up at the crack of dawn, riding out in a safari vehicle, and watching out for bird calls, or maybe tracking footprints and leaves on the ground as an indicator of wild movement? 
The thrill of spotting the wild faunas, especially the exotic ones is definitely a once-in-a-lifetime experience. To help you make the most out of your safari experience, we've curated all the information you need to plan a great safari in this blog. 
Tips for your Safari In India
Apart from being a cultural hub and a burgeoning superpower, India is blessed with a richness of dense forests, exotic flora, and fauna that are sure to take the nature enthusiast's breath away. Safaris in India are rather famous for the prolific sightings of tigers on their trails as well as a range of other exotic wild animals. 
People from all across the globe make a trip to India to relish the thrill of spotting some of the exotic tiger variants like the Royal Bengal Tiger. However, making safari plans is not enough anymore, especially during this new normal era. You need a wealth of information such as the right places for safari, picking out the best national parks, scheduling the trip timing, and duration, etc. We have tried to jot down all you need to know about a safari in India. 
Safari in India – Major Attractions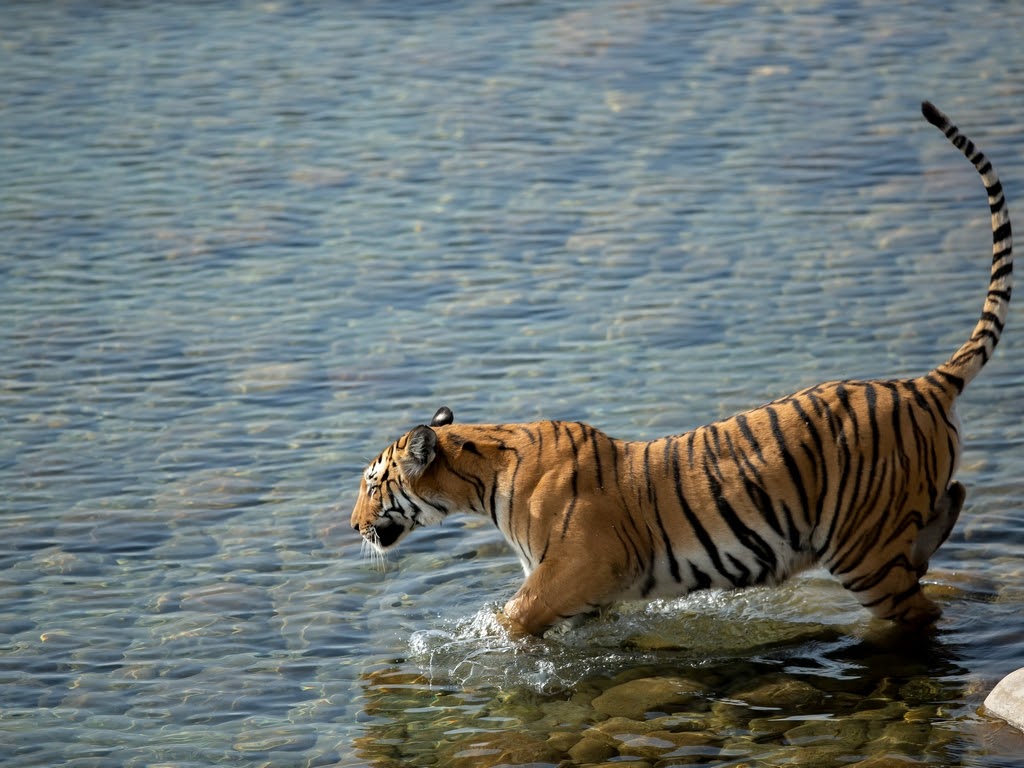 Safari trips in India are breathtaking experiences. You stand a chance to spot some of the rarest variants of tiger species in the wilds of India lurking behind all the dense canopy. Apart from tigers, you can also spot a host of exotic fauna that will leave you spellbound. Apart from all this adrenaline-pumping experience, you get to bask in the natural beauty of the dense fauna and experience the tranquility it exudes. 
The best part about safaris in India is that you can customize your trip as per your preference – from choosing the timing to opting for the safari vehicle to choosing the guides or fauna trackers. Yes, you heard it right. You can avail of some of the best nature guides on safari trips in India who will amp up your experience way beyond your wildest imagination. Don't forget to take a guide along if you don't want to be disappointed about not spotting any wildlife during your safari. 
Top National Parks to Safari In India
India is home to a versatile range of wildlife sanctuaries and national parks that host a divine combination of exotic flora and fauna. Here are some of the key national parks that must make it to your travel bucket list in India. 
Ranthambore National Park
One of the best national parks for tiger safari in India and spread over a massive area of 392 sq. km, this national park in Rajasthan is the proud host of exotic fauna such as tigers, sloth bears, wild cats, boars, and leopards. If you are lucky, you can also get to spot the grey babbler, black-headed ibis, stork-billed kingfisher, and Eurasian eagle owl, which is deemed to have its origin in Europe and Asia. 
Bandhavgarh National Park
This national park spread across 437 sq. km is considered the most biodiverse national park in India, and is a proud host of the rarest species of Bengal Tigers, and a wide range of almost extinct species of fauna, and flora. 
Jim Corbett National Park
Established in 1936, this is one of the oldest national parks or would be appropriate to say one of the oldest, and largest tiger reserves in India. Till now, it owns its reputation and your tiger safari experience here will extend much beyond just spotting tigers. 
Pench National Park in Madhya Pradesh, Kabini National Park in Karnataka, Sariska, and Tadoba National Parks are also worth visiting on a safari trip in India. 
Safari Vehicles in India
From huger canters to boats to boleros with no rooftop, you will have endless choices when it comes to safari vehicles in India. However, be judicious. Choose a safari based on the location, timing of the year as well as safety measures.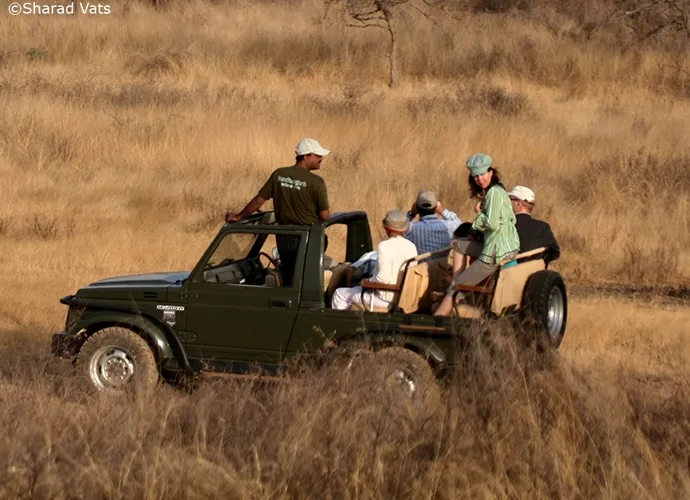 Best Time to Safari in India
Planning a safari involves a lot many aspects unlike any other trip. While the main intent of any safari is to spot the wildlife, it does not entail you will definitely meet your objective. If you end up choosing an inappropriate time or place, your chances of spotting tigers, and other wildlife is as good as null. June to October are considered the monsoon season in India, thus, not deemed suitable for safari trips. However, you have the liberty to schedule your trip anytime between November to May, and January to May is rather appropriate for safaris in India. 
Tips for your Safari In Africa
With the right parks chosen for Safari, Safari in Africa can prove to be a lifetime experience. The eastern part of Africa is the right region for safaris with some of the globally renowned parks such as Serengeti National Park, Masai Mara Reserve, etc. A safari itinerary of 5 to 6 days is ideal in Africa to cover the best attractions in the region. 
Safari in Africa – Major Attractions
Here are some of the widely celebrated attractions in Africa that can be witnessed during safari tours. 
The Big 5: Well, the Big 5 include Lion, Leopard, Cape Buffalo, Elephant, and Rhinoceros. All these exotic species can be found at the Serengeti and Ngorongoro national parks while on your safari trip in Africa. 
The Great Wildebeest Migration: An endless stream of wildlife enthusiasts time their safari trips to Africa to witness this famous migration phenomenon of herds through the Tanzania-Kenya route. This phenomenon holds massive significance for the ecology and landscape of both these places. Besides, flamingos are another top attraction in safari in Africa and can be spotted in larger flocks at Lake Manyara Park, Tanzania, and Lake Nakuru Park, Kenya at this time. 
Top National Parks to Safari In Africa
When it comes to top places for Safari, Africa is equally blessed like India. Tanzania is home to some of the key safari places such as Serengeti National Park, Ngorongoro National Park, Arusha National Park, Lake Manyara Park, and Tarangire National Park. And, Masai Mara National Park, Lake Nakuru, Lake Naivasha, and Amboseli National Park are exhibit-worthy safari destinations in Kenya. 
So, next time you make a safari plan, you know all about the famous places worthy of your bucket list. 
Safari Vehicles in Africa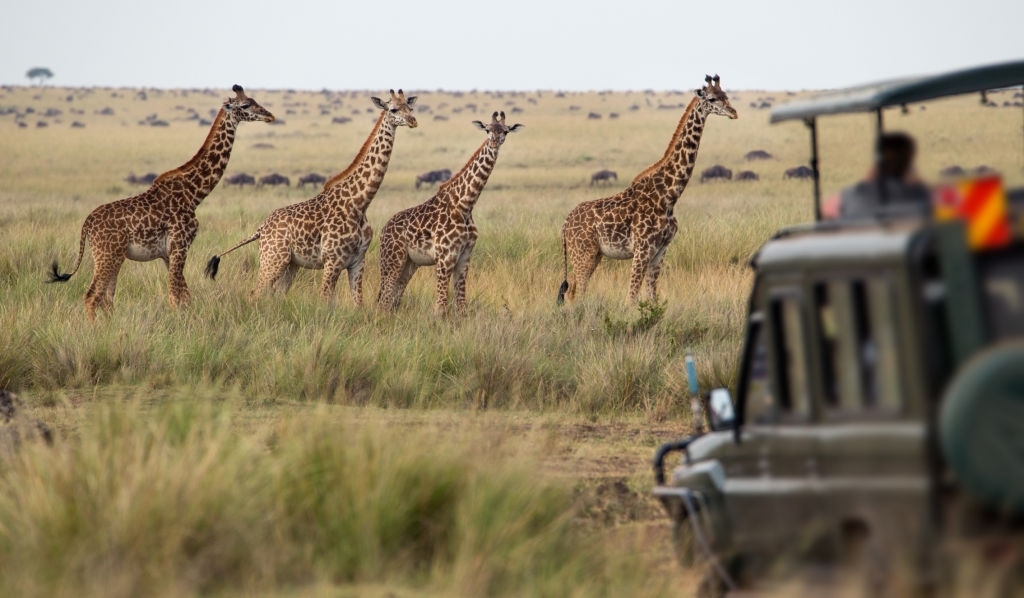 Safari vehicles are a bit different in Africa than in India. You can choose from vehicles such as land cruisers, toyotas, safari vans and other 4WD vehicles. 
Best Time to Safari in Africa
Unlike India, African safari hotspots are open throughout the year. However, June to October, and December to March are the ideal times for Safari in Africa. 
Hope, you have found this guide on safaris in India and Africa informative, and valuable. Stay tuned for more such interesting stories!
Also Read: Indian Wildlife vs African Wildlife
Born and brought up in New Delhi, it was Sharad's childhood passion to play cricket for India. While on a holiday in 1990, he saw his first tiger. Little did he know that this one sighting would immerse him into a realm where forests and tigers were all that mattered.
Sharad's experiences as a wildlife photographer have inspired him to observe the tiger's behavior for over 30 years and motivated him on his own journey as an entrepreneur. He started Nature Safari India Pvt Ltd, with a focus on "Conservation through Tourism." to align himself to the mission of saving the regal species and repopulating them in India's forests. In 2006, he set up one of India's premier jungle lodges in Kanha National Park.
Sharad believes that there are many lessons to be learned from a tiger that can be applied successfully to leadership—both in business and in life. Here's a new book by Sharad Vats on management and leadership skills to learn from a Tiger.