It stretches over 800 kilometers,  from Corbett National Park in the west to Kaziranga in the east. This region is the Terai Arc. This biosphere is utterly unique. Sandwiched between the watercourse Yamuna and also Bhagirathi, it incorporates the Shivalik Hills, Bhabbar grasslands and Terai flood plains. A lush and bountiful wilderness, it's home to several species. Three of the big five which includes the tiger, the rhino and the elephant. Several major parks, including Corbett, Rajaji, Dudhwa, Valmiki, and Kaziranga lie within its sphere. Nepal's Chitwan and Bardia are also part of the Terai Arc. A key side is that the Terai Arc is home to at least one of the one largest life corridors in South Asia. Several other species of bear, deer, and primates call this their natural habitat.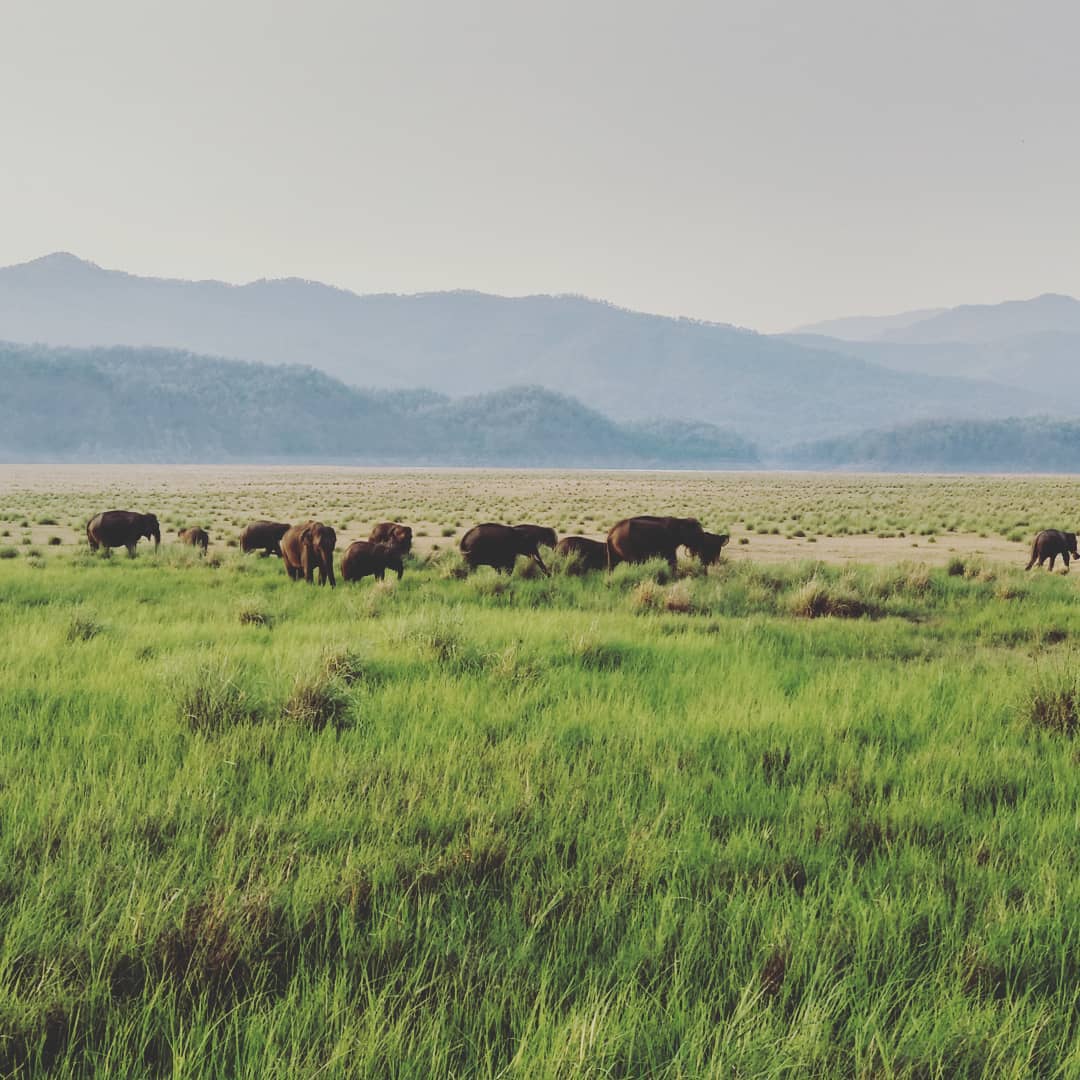 Other unusual animals include the sloth and Himalayan black bear, yellow-throated marten, Indian Pangolin, Himalayan Goral, Gangetic dolphin, Gharial, and crocodile. A large part of the Terai Arc falls within the state of Uttar Pradesh and human-animal conflict is a burning issue in this region. According to IUCN, the Terai wildlife of India supports about 485 tigers. IUCN is making concerted efforts with local wildlife organizations to increase the tiger, elephant and rhino population across the region. Nepal's government is quickly coming to grips with the threat that deforestation poses to the environment. They are proactively working with the women of Nepal to conserve their forest's natural resources in key areas. In the Terai Arc, the community has been given the right to restore and manage several tranches of government-owned forest land. Close to 35% of the population has chosen to be involved in this conservation initiative.
Wildlife of Terai
While Bandhavgarh and Kanha have received star acclaim for their tiger sightings, some of our favorite lesser-known gems lie in the Terai. For true tiger enthusiasts, a trip starting in Corbett extends east towards Dudhwa. And then delves deep into the jungle at Kishanpur and Katarniaghat. These jungles are dark and dense and a world away from everyday life – and the Tigers love to call it home. They're also home to several Gharial, Rhinos and a wide variety of rare birds. Jhadi Tal in Kishanpur is a particular favorite for migratory birds that come from afar.
If you're an intrepid safari enthusiast or a wildlife photographer keen on going deep into the "tiger zone" then you can continue towards Lakhimpur and the Pilibhit forests. These beautiful tracts of land are a gorgeous wilderness and a natural habitat for several tigers. They also have an abundant prey base which keeps the Tigers close to home. Pilibhit is lush with the Duar Savannah grassland that is typical of the Terai. Pilibhit is also home to rare species such as the Hispid Hare and the Bengal Florican.
Several conservationists believe that there is vast potential in the forests of Pilibhit for tiger conservation as the felines here are uniquely adapted to the Terai. Where else would you find such a pristine habitat in the world? Reach out to us today to learn more about our Gems of the Terai, Corbett and Dudhwa Safari experiences. We promise it will be the safari of a lifetime.
Born and brought up in New Delhi, it was Sharad's childhood passion to play cricket for India. While on a holiday in 1990, he saw his first tiger. Little did he know that this one sighting would immerse him into a realm where forests and tigers were all that mattered.
Sharad's experiences as a wildlife photographer have inspired him to observe the tiger's behavior for over 30 years and motivated him on his own journey as an entrepreneur. He started Nature Safari India Pvt Ltd, with a focus on "Conservation through Tourism." to align himself to the mission of saving the regal species and repopulating them in India's forests. In 2006, he set up one of India's premier jungle lodges in Kanha National Park.
Sharad believes that there are many lessons to be learned from a tiger that can be applied successfully to leadership—both in business and in life. Here's a new book by Sharad Vats on management and leadership skills to learn from a Tiger.