Machli, Ranthambore's Legendary Tigress
Machli, the Ranthambore tigress, is a name that inspires awe and adoration among wildlife fans and environmentalists alike. Machli, who was born in the Ranthambore National Park in the Indian state of Rajasthan in 1996, immediately rose to prominence for her remarkable hunting abilities and incredible bravery.
Machli was born to a tigress named Lady of the Lake and a male tiger named T-16. Machli had a ferocious and independent personality from a young age, swiftly establishing herself as a force to be reckoned with in the forests of Ranthambore.
Machli's reputation as a skillful hunter and daring combatant developed with her age. She was known to hunt huge prey, including crocodiles, which is unusual for tigers. Machli's unusual look, complete with a fish-shaped mark on her head, made her a popular subject for wildlife photographers.
Machli vs the Crocodile
Machli's most famous combat was against a massive crocodile in the lakes of Ranthambore National Park. The fight was recorded and documented on tape by wildlife photographer Aditya Singh and rapidly went viral, earning Machli a household figure among wildlife enthusiasts worldwide.
The confrontation between Machli and the much larger crocodile was a bloody one. The crocodile had grabbed Machli's leg and was dragging her underwater. Machli, on the other hand, refused to give up and battled back with all her strength.
She eventually managed to extricate herself from the crocodile's grasp and emerge victorious from the sea.
The fight between Machli and the crocodile demonstrated the tigress's bravery and determination. It also emphasised the need of protecting the natural habitats of India's tigers, who are under threat from poaching, habitat degradation, and human encroachment.
Machli, the longest-living tigress
Machli endured a great deal of conflict and narrow escapes, yet she was able to live and prosper in the wild for a very long period. She lived to be 19 years old, making her the longest-living tigress ever discovered in the wild.
Over her lifespan, Machli had multiple litters of cubs, and she became a poster child for the value of tiger conservation in India. Her memory continues to motivate efforts to save the habitats of India's tigers, which are essential to their existence.
Machli tragically died in August 2016 at the age of 19 years old. Conservationists and wildlife enthusiasts from all over the world expressed their sorrow at the loss of this renowned tigress when she passed away.
The Legacy Lives On: The Cubs of Machli, Ranthambore's Legendary Tigress
In addition to her own accomplishments and tenacity, Machli, the renowned tigress of Ranthambore Tiger Reserve, was well-known for the cubs that she nurtured over the years. During the course of her long life, Machli gave birth to several litters of pups, some of whose descendants went on to become some of the most successful and well-known tigers in Ranthambore.
Several of Machli's cubs acquired their mother's characteristic fish-shaped mark on their forehead, which made them stand out for their strong genetics and fighting spirit. They were also noted for being active and inquisitive, and they frequently ventured near the park's visitor cars to explore.
Machli Junior, commonly known as T-16, was one of Machli's most well-known pups. Like her mother, T-16 attracted the attention of wildlife photographers with her attractive looks and appealing postures. She was well-liked by park visitors and was renowned for her kind disposition.
T-19 or Krishna, another of Machli's cubs, rose to fame for her skillful hunting methods and capacity to rear cubs under trying circumstances. She was adored by park visitors for her playful antics and was well known for her serene and kind demeanour.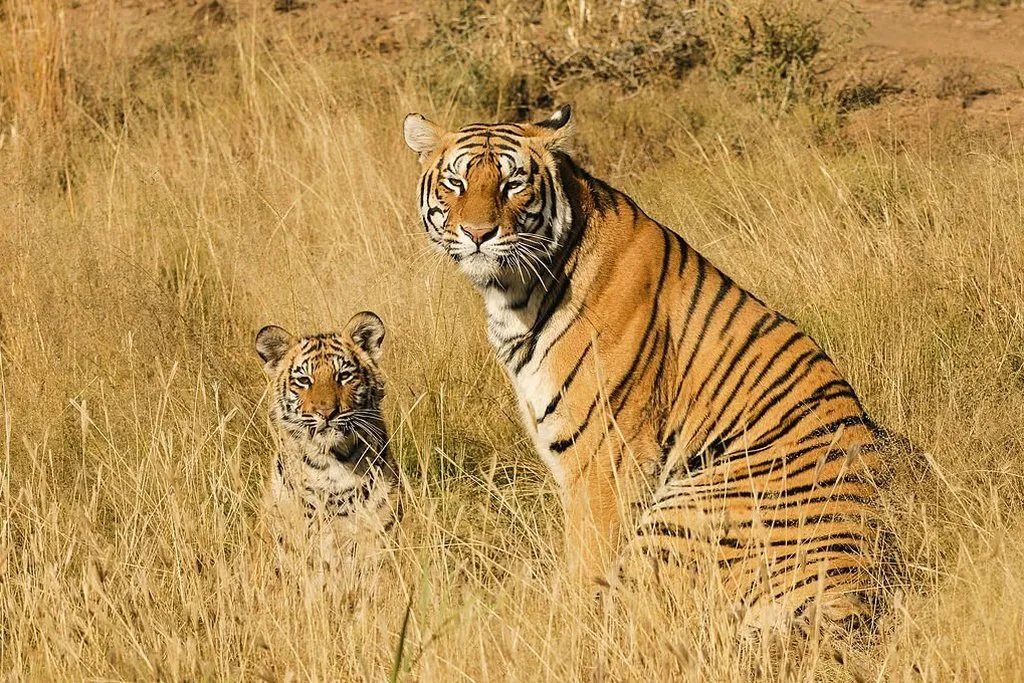 Several of Machli's offspring went on to become powerful tigers in their own right, carrying on her tradition of fortitude, tenacity, and fighting spirit. They continue to stand as a tribute to the everlasting strength of a mother's love and care as well as Ranthambore's achievement in protecting India's priceless wildlife heritage.
Explore the best of Indian wildlife on a tiger safari with us. Book now!
Timeline of Machli the Tigress
1996 – Machli is born to parents T-16 and T-1 in Ranthambore National Park.
2000 – Machli's mother T-16 dies, and Machli becomes the dominant tigress in the area.
2004 – Machli gives birth to her first litter of cubs, which includes a male and a female.
2005 – Machli's cubs become independent, and she gives birth to another litter of cubs, which includes two males and a female.
2009 – Machli becomes involved in a legendary fight with a large mugger crocodile, and is able to kill the crocodile despite suffering severe injuries.
2010 – Machli gives birth to another litter of cubs, which includes two males and a female.
2012 – Machli's health begins to decline, and she becomes less active and loses weight.
2013 – Machli dies at the age of 19, after a long and successful life as one of the most famous tigers in the world.