Safaris in India can be raw, yet luxurious and experiential. Areas which are popular on the tourism circuit generally are based around the Tiger. Yet, there are famous birding destinations which have accommodations of a great value with just the right amount of comfort and hospitality.
Different forms of Safaris exist in India, here we take a good lock at some of them.
Today, the fort is scripted with many convincing evidences of human activity and architectural techniques. Legend says that the ancient fort was being rebuilt by two monkeys who also layed the bridge between Lanka and the mainland (India).
These are 4×4's which can accommodate upto 06 Guests as well as a Park Guide and a Driver/Naturalist cum Driver. Upto 04 guests is ideally most comfortable, we usually do not recommend exceeding this limit per jeep while booking tours for our guests on tour.
These are usually modified Maruti Gypsy's, they are not as luxurious and rugged like the Land Rovers of Africa. Yet, they are the most silent form of vehicle transport in the Indian Jungle Landscape where noisy cars can scare off the shy denizens. Animals such as the Tiger, Leopard and Ungulates cannot recognise the people sitting in a jeep, and though some may be afraid of the jeeps, most are acclamatised to the sight of the jeep and observing animals in the forest is best done by Jeep.
Famous Parks in India for a Jeep Safari and what you can find there: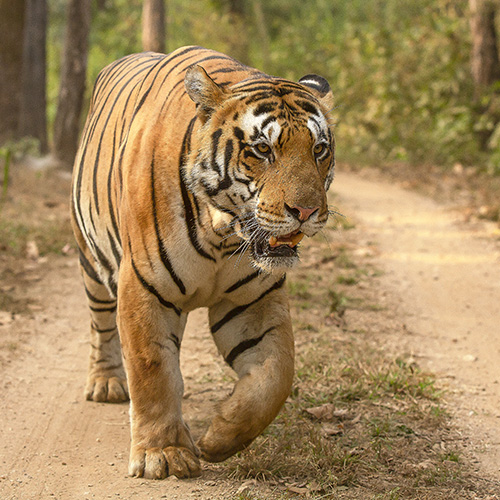 Kanha National Park and Tiger Reserve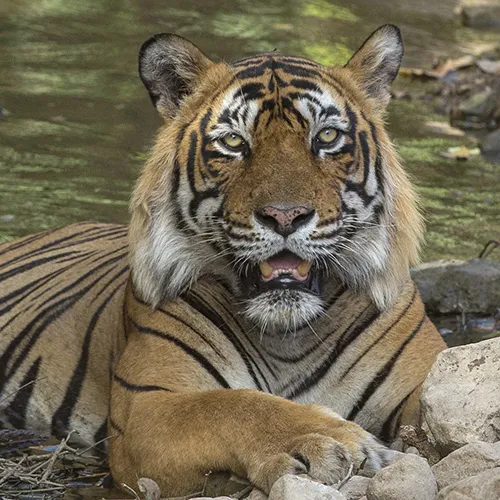 Ranthambore National Park
Jim Corbett National
Park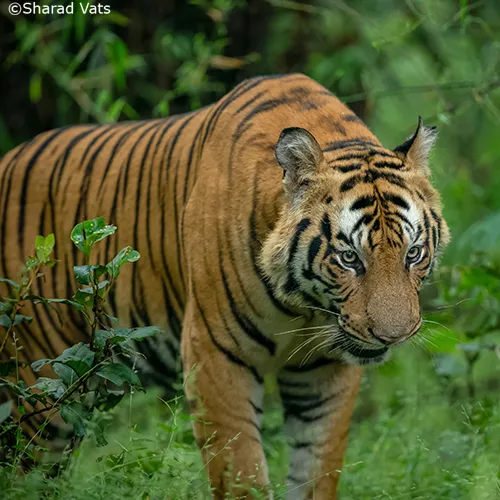 Bandhavgarh National Park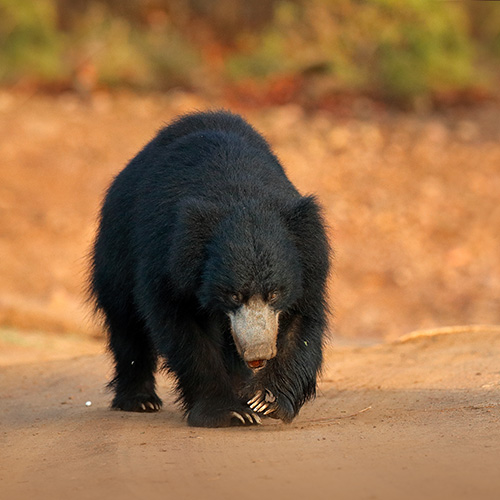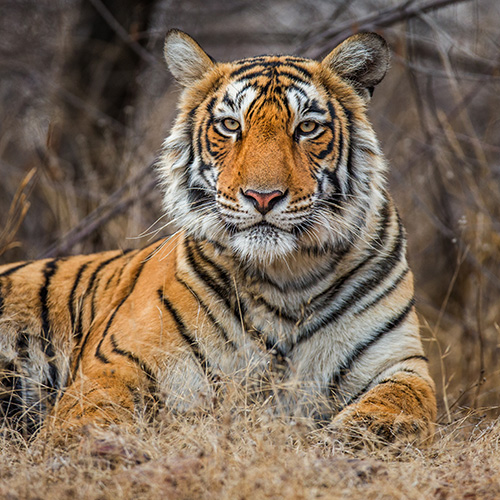 Tadoba Andhari Tiger Reserve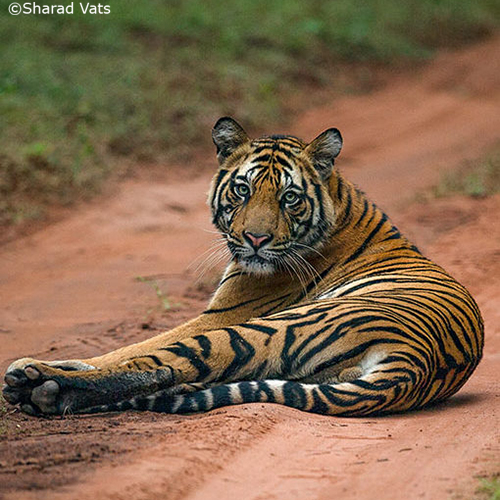 Re-live the times from Jim Corbett's era, as there is no truer way to see the jungle than walking in it. Though there is a factor of safety which must be accounted for while walking in the forests of India, one must do a thorough check with the operator and the lodge staff on ground to understand what is to be done when facing such situations.
Different areas have different levels of safety, and terrain – these are best discussed with the tour operator before booking.
However, the tracks and signs on the forest floor, the ruffled bushes, scratched tree barks and bones hidden amongst the bushes all give us an insight about the presence of activity and movement of certain types of animals which a particular area.
There are plants and insects to be learnt from, roosting spots of birds, small mammals and reptiles as well as finding amphibians which would otherwise never be noticed on any other form of safari.
Each forest has produce which the local people use, for medicine and for household purposes – it is extremely interesting to find out more about the local use of natural items.
It is a great solace to know that the Tiger and Leopard both steer clear of people most of the times – so incase you are looking to run into them, this may never happen! Elephants on the other hand, are a different matter altogether!
Famous Walking Safaris in India and what you can find there:
Hoollongapar Gibbon Sanctuary
Eaglenest Wildlife Sanctuary
Dihing-Patkai Wildlife Sanctuary
Sattal, Nainital and
Pangot
All Birding Trails in Western Ghats
Boat Safaris in India are rather safer as there are no Hippos to topple any boats! India is the land of the Rivers which is the lifeline of the country, and there amazing birds, reptiles as well as mammals who co-exist in these beautiful patches of water where one can silently amble across with Camera and Binocular in hand.
Famous Boat Safaris in India and what you can find there:
Chambal Wildlife Sanctuary
Rickshaw Safaris are possible as well in some sanctuaries. Do not worry, we won't ask you to get on to a noisy "tuk-tuk" and scare all the birds away! These are Cycle rickshaws which can accommodate 02 persons and help you cover ground incase you are to visit an area in a more effective manner without making sound. Some of the cycle-rickshaw drivers are excellent spotters and they are by now aware of the likely roosting spots of the birds. The cycle rickshaws also create employment for locals, and they are operated on a roster.
Famous Rickshaw Safaris in India and what you can find there:
More on The Royal Bengal Tiger
Please fill the form below and our team will get back to you within 24 hours with a perfect tiger safari tour package.