About Tiger Safari in Tadoba Tour
The oldest protected forest of Maharashtra, Tadoba is a quaint little jungle with beautiful hilly terrains on its north and west side and the pristine, perennial Todoba Lake in the centre. It used to be a little known forest, occasionally visited by the few nature enthusiasts who wanted a wilderness experience off the beaten track. Quite recently tiger numbers and sightings shot up the roof and Tadoba National Park made its place among the biggest names in the tiger circuit.
Tadoba is a dry deciduous forest with mostly teak and bamboo trees, with some grasslands and mixed dry forests. This type of vegetation is responsible for better visibility throughout the forest and hence good game viewing, especially during the dry months. Some man-made water holes in this dry area act like magnets for wildlife in the hot months too.
Visiting this hot spot takes you back to the past and expedites the process of your first tiger-viewing. Tadoba is simply a calm and perfect spot to vacation in, take your long-dreamt of safari and sight your first live tiger.
Day 01 : Arrival in New Delhi
Upon arrival at the New Delhi Airport, you will be met by our representative. He will ensure a smooth transfer to the Hotel and further, help you check-in at the Hotel. All the travel related documents will be handed over and explained to you. Overnight stay at the Hotel.
Day 02 : New Delhi – Nagpur – Tadoba (Flight + 100 kms/2-3 hrs drive from the airport)
Early morning transfer to the domestic airport with our representative, who will check-in for your flight to Nagpur. Upon arrival in Nagpur, a representative will meet you at the airport who will transfer you to Tadoba National Park in your chauffeur driven vehicle. This is just a 100 km drive and will take you about 2-3 hours on the road. On arrival, check into your lodge in time for lunch. This afternoon, you will enjoy your first game drive into Tadoba National Park, with your naturalist.
Tadoba is one of the first national parks in Maharashtra having a splendid Tiger population. It is dominated by teak and bamboo. It forms a corridor with Pench National Park, giving a free pass for Tigers to roam around in ample space.
Day 03 - 04 : In Tadoba National Park
Take the morning and afternoon safaris to the park. One of the oldest and largest national parks in Maharashtra, Tadoba is also one of the many Project Tiger reserves in India. The deciduous forests offer a perfect set-up for Tigers, Sloth Bears, Striped Hyena, Wild Cats and Spotted Deer. Dawn in Tadoba is a time full of activity as the park's diurnal inhabitants come to life. Tadoba has only one major track that covers the entire range of the park, so you will take a full round of its habitat before returning to your lodge. Relax and freshen up. After lunch, head out once more into the park for your evening game drive. In the evenings, Tadoba's nocturnal animals and birds start to come alive. Return to your lodge in time for dinner and evening at your leisure.
Day 05 : Tadoba – Nagpur – New Delhi (100 kms/2 hrs drive to the airport + flight)
This morning, enjoy your last game drive in India through the serene environs of Tadoba. Return to your lodge and check out after lunch. Your chauffeur will drive you to the airport in Nagpur to board your flight to New Delhi. A representative will assist you with check-in formalities at the airport. Board your flight to make your connection to New Delhi.
Upon arrival, you will be met by our representative who will transfer you to a hotel in Delhi, where you can relax and freshen up. Transfer back to the International Airport next day and board your flight back home.
Feel free to get in touch so we can help you decide better. Our wildlife tour experts will guide you on everything. You can also request a custom tour package.
Related Tiger Safari Tours
A short yet mesmerizing wildlife safari experience perfect for those who are pressed for time. It can slide comfortably into all of your plans.
Safari gear won't be enough for this tour. Because, by the end of it, you'll have enough tales to tell your grandchildren's grandchildren! Grab that diary.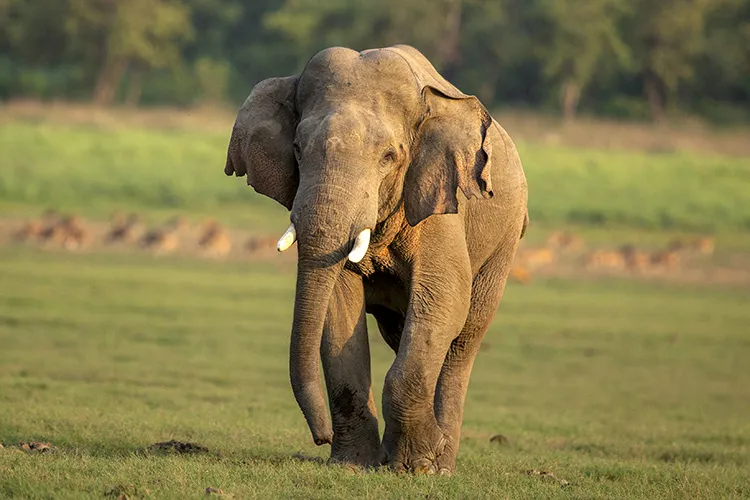 If you've got a wide-angle lens and a knack for keen observation, these tiger safari parks are the perfect place to view the big cat and asian elephants.
Frequently Asked Questions
Please fill the form below and our team will get back to you within 24 hours with a perfect tiger safari tour package.